Create Software & PDF Based Products You Can Sell – In Just 60 Seconds!
How to Create Your Own Software Based Products
Newbie-Friendly, Cloud Based Software Creates Plugin & PDF Based Products You Can Sell. In Just 60 Seconds!
Have you seen that headline yet? No probably not… at least not as I write this post.
Does it sound like a load of Hype?…
Yes it does – I'm saying Yes, but in reality it's true, I know this because the product in question is mine.
Maybe you have heard a little about it… Its called DIGIIBIZ?
If that doesn't ring any bells yet… believe me it will
Why?
Because you need products in order to drive your business forward… you know that right?
Pretty much everyone knows that you need products to make the real money online. When you have your own products you make the big money… you can drive traffic, you can make more in affiliate commission and you can build your lists bigger and faster.
Take BLOX for example… If you use BLOX (the method) then you need products (Magnets) to pre-sell in order to get people to buy products through your affiliate link… And when you get it right you make Squillions of dollars lol
Well not Squillions… but you make money as I'm sure you already know – like this promo for example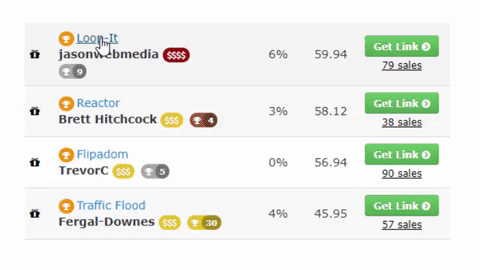 OK so I'm getting side tracked – I mentioned BLOX because you need products you can sell and products you can give away and that's what initially got me started with the idea behind DIGIIBIZ.
Create Your Own Products In Minutes
As much as we all know that having our own products is the way forward there is a problem. Putting your own High Quality Digital Product together isn't easy… In fact it's actually pretty difficult… ever tried?
So I wanted to provide users with a simple and fast solution… but not just any old solution – Nope. I wanted cutting edge because I knew you would too.
Sure… There are products out there which claim to build you products, but have you ever tried one? And could you create a software based product with any of them… No, No and NO.
Then you need to watch this DIGIIBIZ demo video
Create a Plugin or PDF Based Product With a Few Clicks, in around 60 seconds – Click Play Icon below to see how.
Plugins | Ebooks | Landing Pages | Page Builder | Fully Hosted
Impressed?
Want access without cost?
FREE OFFER IS NOW CLOSED
Silly question right… I'll tell you how to get zero cost access in just a moment but first let me list some of the main features.
Pretty Cool right… and everything you see there comes complete with DIGIIBIZ (Just the FE). So, how cool would it be to be able to whip up your own software based product…
Software sells… you know that right?
Software has a huge perceived value which means people are happy to pay for it all day long… yeah they really do – LOOK
Etc. Etc. Etc…
And when you offer software as a free download – well then you'll have people climbing over each other to get it… You can make a fortune giving software away.
For example… Choose from DigiiBiz – Add a Landing Page Template – Integrate your Autoresponder – and run a solo ad… Do you think people are going to opt-in to get free software?… Um, is the Pope Catholic
Think about it…. Even if you are the Newest Newbie from Newbievile running a cheapo solo with poor stats is still going to get you results – Your Offering FREE SOFTWARE!!!
Now there are just not enough hours in the day (or my day at least) to tell you all the ways in which you can make money when you have your own products… but I'm sure you can think of a few right.
So now all you need is DIGIIBIZ to create the products…
But hey… it's going to be bloody expensive right? Well it'll cost you $37 which I think is pretty cheap… especially as you won't need to host any of it yourself (not even the sales / landing pages)
But this is cheaper
Yes you read that right… each time I release a new product I do this. And DigiiBiz is no exception…
FREE OFFER IS NOW CLOSED