Make Your Videos go Viral For Massive Results
The EXACT syndication strategies needed to rank #1 Fast
Rank & Stick (Part 3)
Part 1: https://markbishop.net/2018/10/09/best-practices-for-long-term-rankings/
Part 2: https://markbishop.net/2018/10/10/proper-optimization-for-maximum-results/
Go Viral With Syndication
So now that we have the perfect targeted keywords and we have the perfectly optimized video.. It's time to cement our rankings with some proper syndication 🙂 And all we have to do is mimic the process that viral video go through to actually go viral.
Viral videos ALWAYS rank #1 in Google.
So we just copy what they do.
When a video goes viral, here's what happens:
– The video usually gets its first spark on social media sites
– From there, thousands of people start to re-share it, "like" it, retweet it, pin it etc
– Then it catches some extra fire when it gets shared on social bookmarking sites like reddit, stumble upon, etc
– From there, the bloggers and content curators want a piece of the traffic action and embed the video on their blogs in the hopes of capturing some of the buzz..
The end result?
Google can't handle all of this social buzz going on and it sends the video shooting to #1!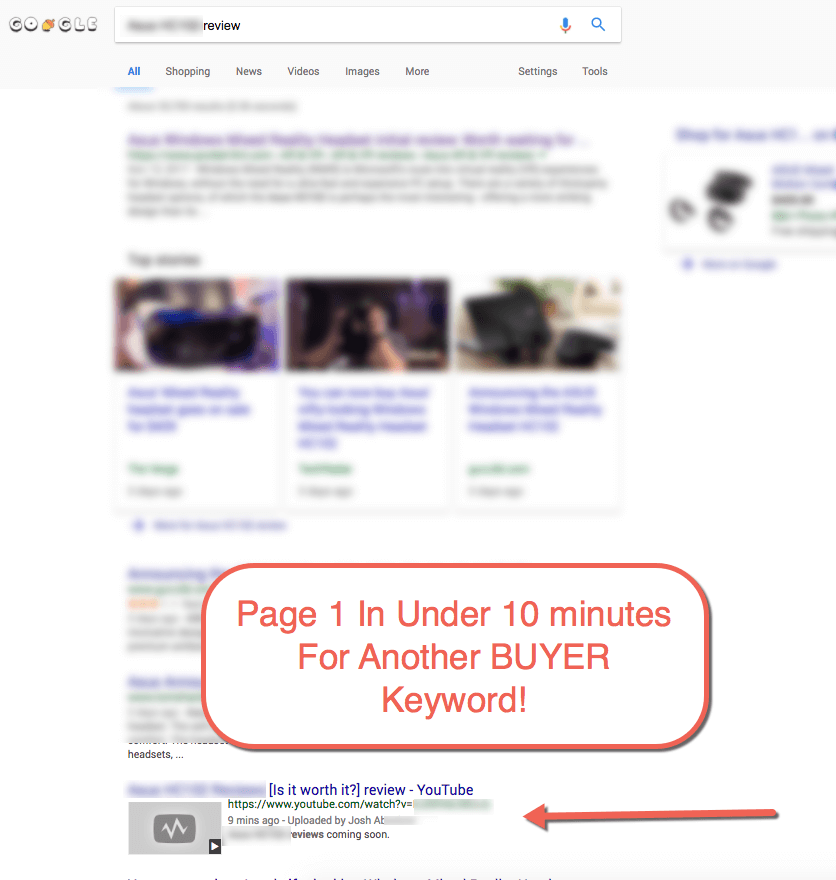 Why?
Because Google refuses to let it's users down and makes sure that those who missed the viral wave are able to find said video when going to their search engine.
So now the BIG question is?… HOW
How exactly can WE perform that SAME exact process for OUR own videos?
How can we automatically get:
– Social media syndication
– Bookmarking syndication
– Web 2.0 syndication
– Blog syndication
– etc etc?
Well, you have to options:
1. You can try and do it manually and post your videos on all these different sites on your own.
2. Or you can mimic the process with software like this – Click Here to Watch Demo
The software in the demo is called SyndLab… I've also been able to secure a MASSIVE discount on for you.
Syndlab automatically syndicates your content to over 30+ high-quality social syndication sites on complete autopilot!
And of course, ALL the types of sites I mentioned above are included! 🙂
This web-app has made it as simple as
1. Choosing whether to syndicate a video or niche site
2. Select which sites (or all sites) that you want your content to be syndicated to
3. Choose whether you want your syndication to start immediately OR if you want it drip-fed.
4. Sitting back and let SyndLab get to work for you!
And the BEST part is, they've just released version 2.0. SyndLab opened up for the first time about a year ago. Since then, they've made a TON of updates and improvements and it just keeps getting better.
In version 2.0, they've:
– COMPLETELY revamped their syndication engine to deliver FASTER syndication's and FASTER results after processing over 500,000 syndication's!
– Upped their syndication integrations from 21 sites to 30 sites!!
– Added RSS feeds of your campaigns to allow for even further syndication and indexing
– Added campaign cloning to make it faster and easier to get even MORE content syndicated
– Added Facebook Photo AND video syndication
– Integrated with the #1 photo sharing site, Instagram.
– added the ability to export campaign reports in just ONE click!
– And much, much more!
They've gone above and beyond with updates and improvements in the last year… and like I said, I've been able to secure a MASSIVE discount EXCLUSIVELY for my subscribers.
More details to follow… But you can see it in action here.
P.S. We have now covered it all.
Part 1: https://markbishop.net/2018/10/09/best-practices-for-long-term-rankings/
Part 2: https://markbishop.net/2018/10/10/proper-optimization-for-maximum-results/
– You have a powerful video creation app
– We covered some best practices for keyword research
– We covered the proper optimization process for Maximum results
– AND we covered the EXACT syndication process to follow for long-term results.
And NOW, you'll be able to pick up Syndlab at a massive 60% discount and pull it ALL together…